remember before I said my next project would be a maxi skirt?
I got my inspiration from

here

, I just love love love the color of the skirt, the flow....the moment I saw this, I wanted it really bad...tried googling for something similiar (since this one is from H&M), but tak jumpa... if ade pun not the same color...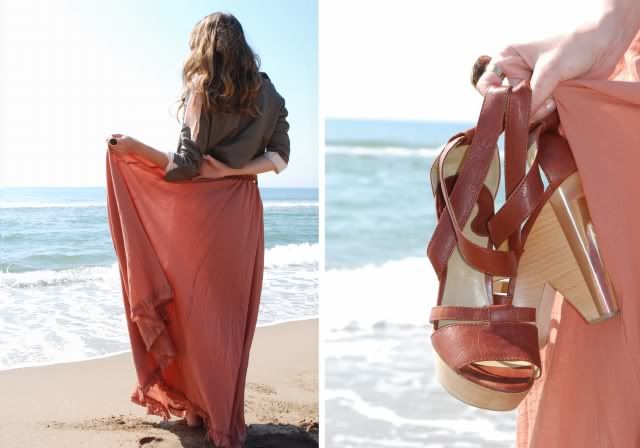 and when I want something...I MUST get it.... by hook or by crook... and when you really put ur mind to it...confirm boleh dapat!! :) maka tadaaaaa.....
whats missing is the ropol2 kat bawah skirt tu... will work on it later...macam tak cukup kain jer nak buat..hehehe...super love the color and the cutting...smlm kat kelas ramai org tanya boleh tempah tak...adoiiyaiii....sukaa!!! ;)
material : satin crepe from Jakel KL tingkat 4 ;)
tutorial : MADE ,

tho I made it a long skirt and skipped the 3inch elastic waistband and replaced it with a normal skirt waist..
time taken to sew the skirt : 1 hour
* making another one in turquoise :) dah siap beli kain..will update later! ;)
xoxo