Last tuesday was the very last day for the Hong Kong battle, and we decided to celebrate, the original plan was to go kareoke, but Izyan baru cabut gigi...so, cancelled that plan....instead, we went makan2 at Marche, it was my first time there, so agak jakun jap...semua pun rase nak makan....hahaha....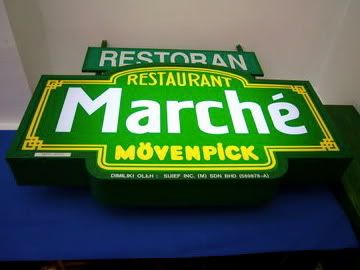 I cant describe how excited I am to go on vacation with the girlsss....we decided, this trip..girls only.. so boleh bond lebih sket..and enjoy our first trip together....next trip to Europe baru bawak hubby darlingg....heee... ;)
HONG KONG DISNEYLAND!!!!!
NEXT TRIP WILL BE
EUROPE
PEOPLE!!!!
FOC
!!!!!
VVIP
TRIP PLEASEEE!!!!
CALL/TEXT ME TO KNOW MORE ABOUT THE BUSINESS....
YM/FB : escallonia08@yahoo.com